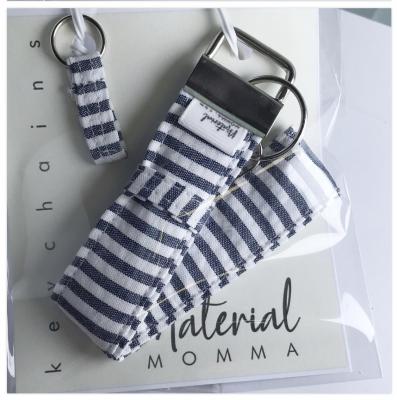 Blue Stripe Seersucker Keychain w/ Bonus Zipper Pull!
$9.00
9.00
SKU K-Blue Stripe Seersucker
Materials/Ingredients
This Design is one of our Best Sellers! High quality, washable fabric keychain, with an "adjuster loop" to allow for a better fit around your wrist. All Keychains also include a lobster clasp, providing an easy way to clip to your purse, bag or backpack.